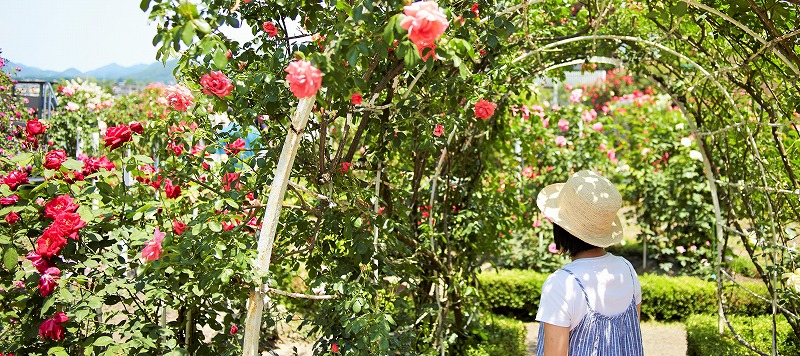 The venue of Odate Bara Matsuri (Odate's rose festival) is at Ishida Rose Garden. Initially, this garden was Hirohide Ishida's private garden. However, now it is managed by the city since 1st July 1995 because it was donated by his relatives.
There is approximately 2343m2 area for Ishida Rose Garden. Since it is a sample garden, it plants one rose per type. Therefore, there are about 500 different types of roses that you can enjoy within short period of time.
The garden can be visited not only during the Bara Matsuri period, but anytime.
Event Dates
Season 1

:  From beginning of June until end of June. ※ Admission Free  
Event Introduction
Once the roses in the garden start to bloom, the fragrance fascinates the visitors. During the rose festival the saplings of roses and souvenirs are sold.
'

Night Garden'

which light ups the roses in the garden at night will be held as a special event.
★Selling sweets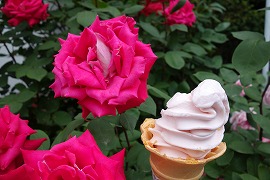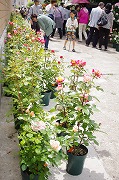 ★Photography Exhibition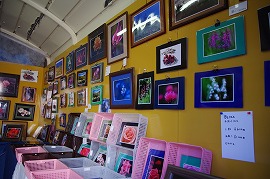 ★Café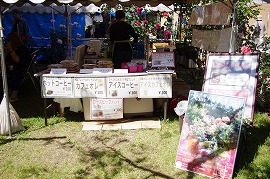 〇Rose Contest(Member's contest/ Contest open to everyone)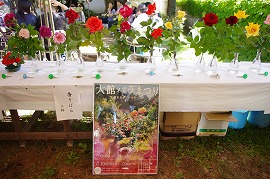 〇Special Event  
Night Garden
(limited period)
'Night Garden' event is held at Ishida Rose Garden! Don't miss out!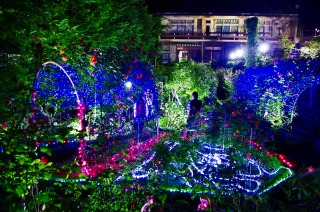 Season 2

: Beginning of October ※ Admission Free
There are many roses that bloom in autumn too that everyone can enjoy it for the second time in the year.
You can enjoy a different elegant rose gardens with calm atmosphere than to those roses that bloom at the beginning of summer.
★Selling sweets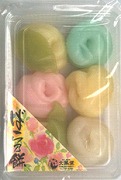 ★Photography Exhibition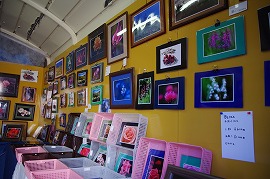 ★Autumn Rose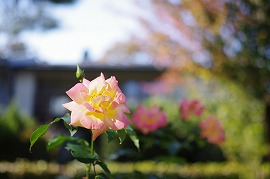 [Venue] Ishida Rose Garden
Access
●From Odate Station approx. 2.5km: 30mins by foot/15mins by bicycle/10mins by bus (Get off at Odate Shiyakusho Mae/Odate City Hall)
●From Higashi-Odate Station approx.1.2km: 15mins by foot
●From Odate Kita IC approx 3.9km: 9mins by car
●From Odate Minami IC approx.5.1km: 11mins by car
Parking
〇Parking space: Next to Akita-Inu Hall. (30m away from Ishida Rose Garden) 20 parking spaces.
[Enquiries]
Odate Tourism Department  Tourism Promotion Sector : +81-186-43-7072