There is a legend that the gold of Okuzo Kinzan (gold mine) was used in the construction of Todaiji Temple and Kinkakuji Temple. "Okuzo Hot Spring" is located at the corner of a village where Okuzo Kinzan prospered. Once upon a time, there was a house on the side of a road leading from Okuzo to Kinzan village. In the house, there was a hot spring that had a reputation for mysteriously curing skin disease after using it. It is said that the beginning of Okuzo Hot Spring was when the villagers drew the hot spring water to make a rock bath, and took the bath to cure disease while boiling the water during the Taisho era.
 In 1962, when the former Hinaimachi did a 94m underground boring test, 36℃ hot water came out. Furthermore, in 1964, a 225m underground boring test was held, and 580ℓ of 43℃ hot water gushed out per minute.
Okuzo Hot Spring Chomin Bathhouse was opened in 1966. It had been favored by the locals for 34 years as a free and comfortable hot spring. The current facility was built in 1999 and has become a fee-charging hot spring to this day.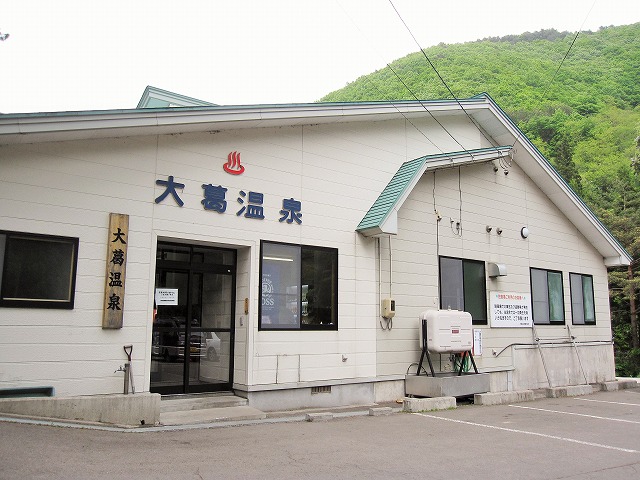 【address】Location 30-2 Okuzo Ushigatai, Hinaimachi, Odate City
【Spring quality】Calcium, sodium over sulfate Izumi